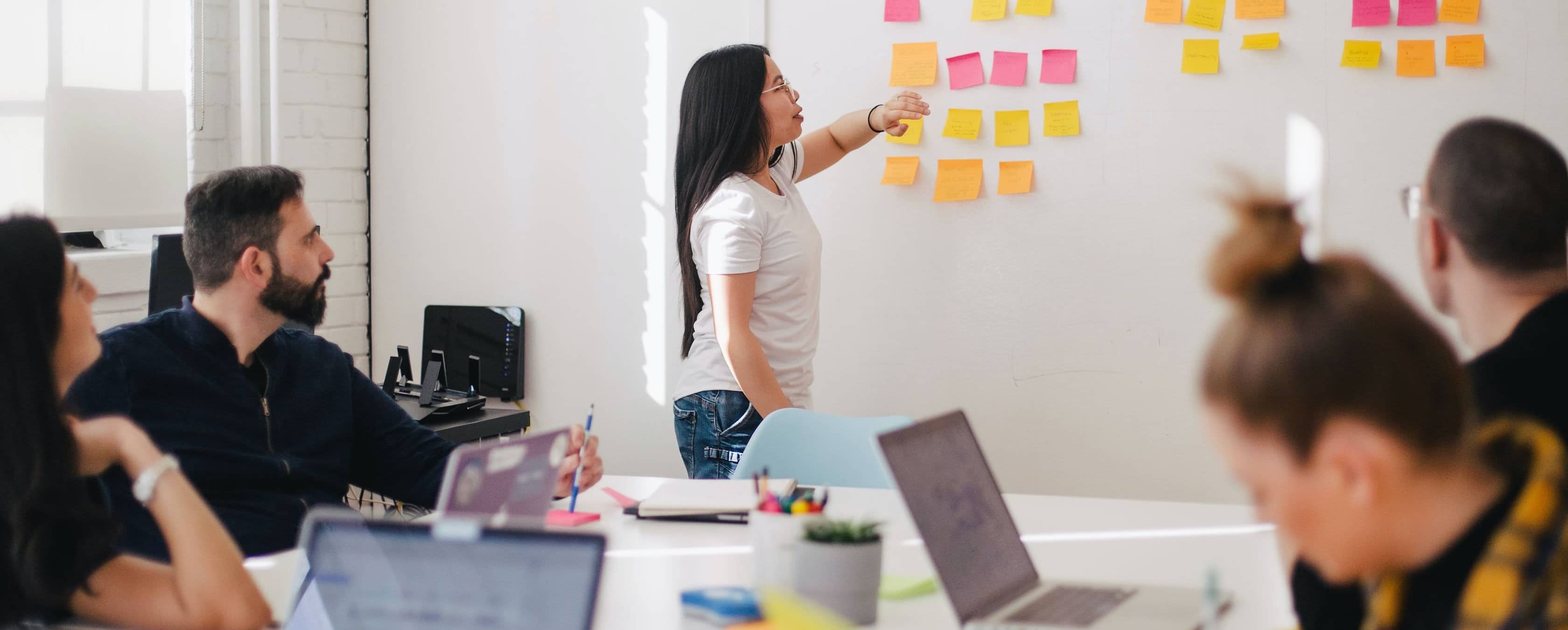 Skill Assessment (Barometer)
Your company is undergoing a transformation process and you need to know where your teams are at regarding key skills?
Learning Boost helps you analyze at any given time the maturity level of your team members on objective data. Indeed, no subjective opinion polls with Learning Boost. Our methodology analyzes observable behaviors.
Learning Boost then becomes a decision support tool.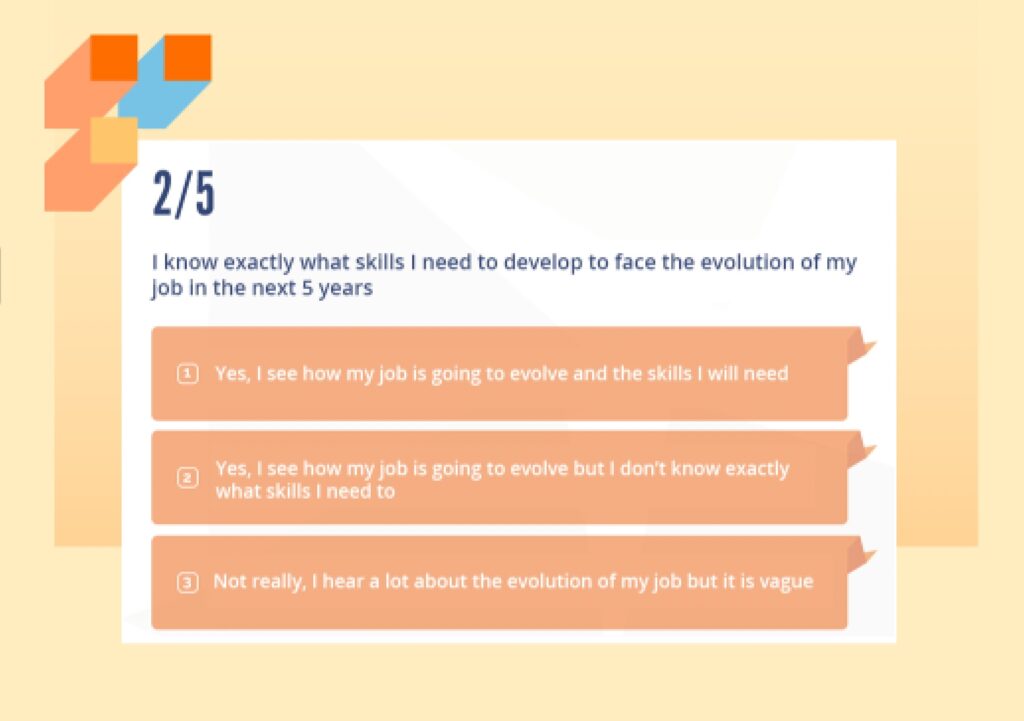 Benefits for the company:
Have an overview to see how to adapt the skill development strategy
Benefits for the employees
Know their level in terms of practices and skills
Identify how they would like to grow and trigger awareness regarding the need to develop them thanks to an action plan and resources
Measure the Learning Programs' Impact
With Learning Boost, measure the impact of skill development plans and learning programs by:
Sending a first survey before starting the learning program, to assess the learners' level.
Sending a second survey a few month after the program ended to assess the team members' progress and their ability to practice their newly acquired skills at work.
Benefits for the company
Measure the learning programs' impact
Adapt the programs to the teams' real needs
Identify the main skills needing to be developed
Optimize the investment in learning programs
Benefits for the employees
Take a customized learning program
Be directed to the right programs for the right skills
Develop self-learning reflexes